Plan Your Visit To the Iconic Galata Tower Istanbul
Table of Contents
An ancient heritage of Istanbul, Galata Tower is the tallest building in the entire region and is famous for the 360-degree bird's eye view of the entire Istanbul peninsula. Galata Tower is a unique blend of stellar views combined with ancient nostalgia that visitors can feel while admiring the amazing architecture and scriptures. One of Turkey's most famous tourist spots, the surrounding area of Galata Tower Istanbul is famous for its eateries, rooftop restaurants, clubs, and shopping destinations. Here you will find everything you need to plan your visit to Galata Tower.
Galata Tower Location
Galata Tower is located at Bereketzade, Galata Kulesi, 34421 Beyoğlu/İstanbul, Turkey.
Google Map Directions
Plan Your Visit To Galata Tower
Timings
Getting There
Facilities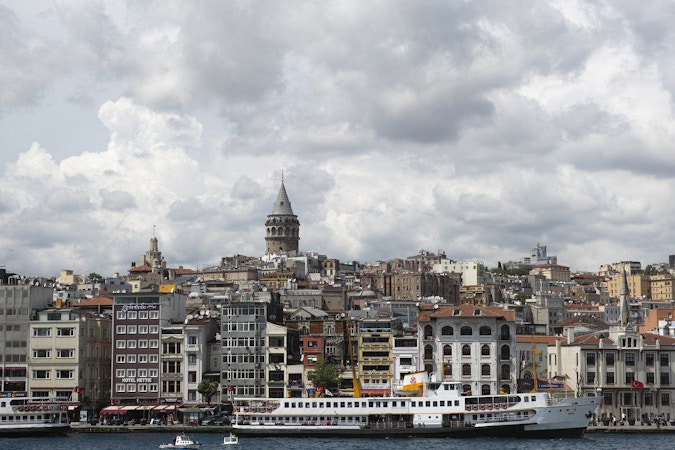 What are the Galata Tower opening hours?
Galata Tower opening hours are 9 AM - 7 PM daily.
When does Galata Tower remain closed ?
Galata Tower Istanbul is open seven days a week throughout the year.
When is the best time to visit Galata Tower Istanbul?
If you want to skip the crowds, it is suggested that you visit early in the morning during the opening time or late in the evening, near the closing time.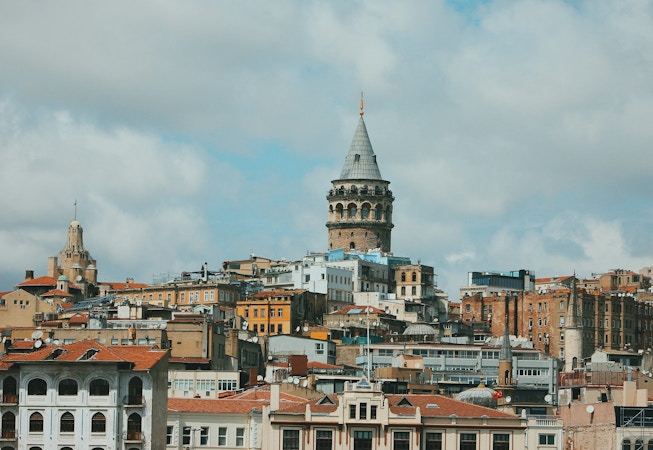 How can you reach the Galata Tower?
You can reach the Galata Tower by Bus, Tram and Metro
How to reach Galata Tower by Metro?
Take the M2 metro to Sishane and then it is a 4 min walk from there to Galata Tower.
How to reach Galata Tower Istanbul by Tram?
If you are taking the tram, take the T1 line and get down at Karaköy station which is the closest station to Galata Tower.
How to reach the Galata Tower by Bus?
Is availing a bus, look for the buses 28, 30D, 38B, 66 , 78, 93, 99A . These buses go to Galata Tower.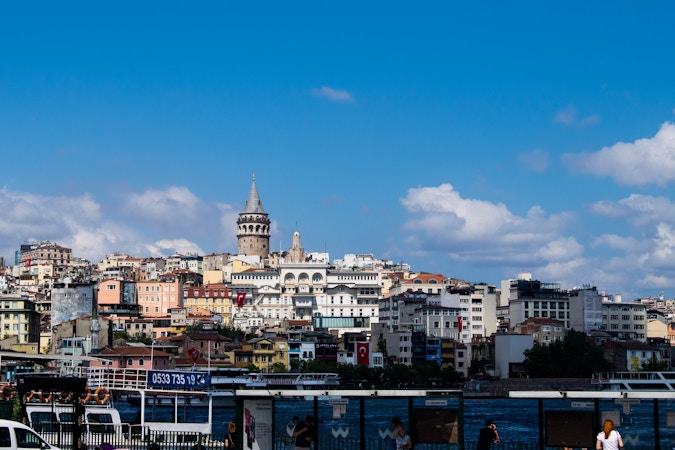 Is Galata Tower wheelchair accessible?
Yes, Galata Tower is wheelchair-friendly.
Can you buy tickets to Galata tower online?
Yes, tickets to Galata Tower are available online so you can skip the line and reduce contact transmission.
Does Galata Tower have an elevator?
Yes , Galata Tower has an elevator that goes to the top floor that is the observatory deck of the building.
Does Galata tower have a restaurant?
Galata Tower used to have a restaurant inside the building but it was recently renovated and the restaurant is no longer there.
Beyond Galata Tower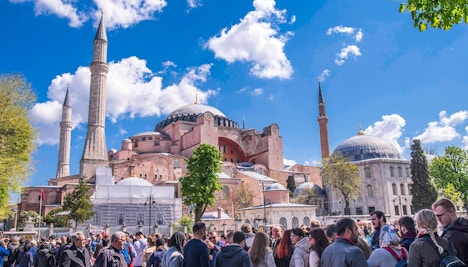 Hagia Sophia
 In the 6th Century, the Byzantine Empire constructed the Hagia Sophia which was supposed to serve as a cathedral under the eastern Roman Empire.  This cathedral was converted to a mosque and renamed Aya Sophia while under the Ottoman Empire for 500 years. Hagia Sophia is a crucial piece of history that has a rich history and is a melting pot of a myriad of cultures. One of the most popular monuments of Istanbul, a visit to this magnificent structure is a must when visiting this beautiful city.
Hagia Sophia tickets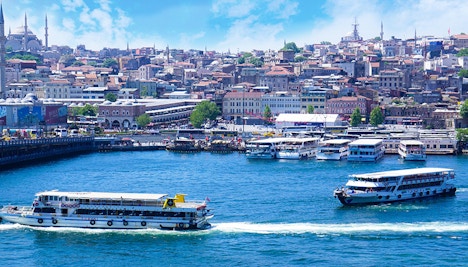 Bosphorous Cruise
 The Bosphorous river flows right through northwestern Turkey and connects the boundary between Europe and Asia. Bosphorous Cruise is famous for bridging the gap between the old and the new while featuring the best views of Istanbul. Book hop-on hop-off or private cruises and enjoy the spectacular view of colorful homes, majestic palaces and explore the rich history and culture of Istanbul. Some of the sights you will get to see include Galata Tower, Dolmabahçe Palace, and Ortaköy Mosque.
Bosphorous Cruise Tickets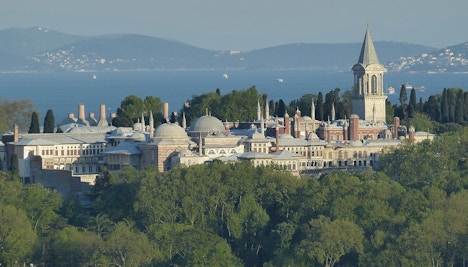 Topkapi Palace
Topkapi Palace was made during the rule of the Ottoman Empire and served as an administrative and residential center. In the 1920s the palace was converted into a museum that houses various prestigious collections of the former empire. The primary attraction of the Topkapi Palace is without a doubt its library! The library houses some rare treasures from the past as it is home to several hundred years worth of manuscripts and books that records the entirety of the Ottoman Empire in its pages. 
Topkapi Palace Tickets
Book Galata Tower Tickets
Plan Your Visit to Galata Tower: FAQs
Is it worth visiting Galata Tower?
Galata Tower is an iconic landmark in Istanbul and it is a must-visit if you are visiting the place.
Where can we eat around Galata Tower?
Galata Tower is situated in a lively neighborhood that has a lot of clubs, restaurants, and rooftop cafes where you can grab a bite and some drinks.
What are Galata Tower opening hours?
Galata Tower opening hours are 9 AM - 7 PM
Is Galata Tower open after COVID-19?
Galata Tower was closed down during the Pandemic and it was also restored. It recently opened up to the public in 2021.
Is Galata Tower following COVID-safety precautions?
Yes, Galata Tower is following all covid safety measures including regular disinfection of the premises, social distancing protocols, and making the use of face masks mandatory.
Can we carry cameras in Galata Tower?
Yes, cameras are allowed inside Galata Tower.
What can you see from Galata Tower?
You can see many well-known landmarks from the Galata Tower observatory like the Bosphorous meeting point, the Golden Horn, and the beautiful Istanbul Peninsula.